Web Application Development Software
Build Secure Data Driven Websites and Client Portals with the Ease of WordPress
WEB APPLICATION DEVELOPMENT SOFTWARE THAT SECURELY INTEGRATES DATA INTO ANY WORDPRESS BASED WEBSITE
Orange Horse Technology provides user friendly web application development software and services. Our products make it easy to securely integrate your corporate data and systems with any WordPress based website. For simple client portals and enterprise level applications, our Portessa™ Portal Builder and Data Engine products are scalable solutions that can get the job done with ease and security. We also offer site design and building services to help turn your ideas into reality quickly and painlessly.
PORTESSA™ PORTAL BUILDER PLATFORM
PORTESSA™ PORTAL BUILDER
Our set of low-code development tools plugs directly into WordPress for rapid application development and deployment. Maximize your ROI as you leverage the popular and easy to use WordPress content management system enhanced with the power and security of our Portessa™ Portal Builder tools and secure Data Engine.
The complete Portessa™ Portal Builder Platform includes three main components: WordPress, Portessa™ Portal Builder, and the secure, back end Data Engine. Portessa™ Portal Builder is a set of design, data management, and security management tools that are installed in WordPress as plugins.
The core tools included in Portessa™ Portal Builder are:
Query Builder
Form Designer
List Designer
Variable Creator
Security Administrator
Function Builder
Procedure Definer
Lookup Builder
Shortcode Manager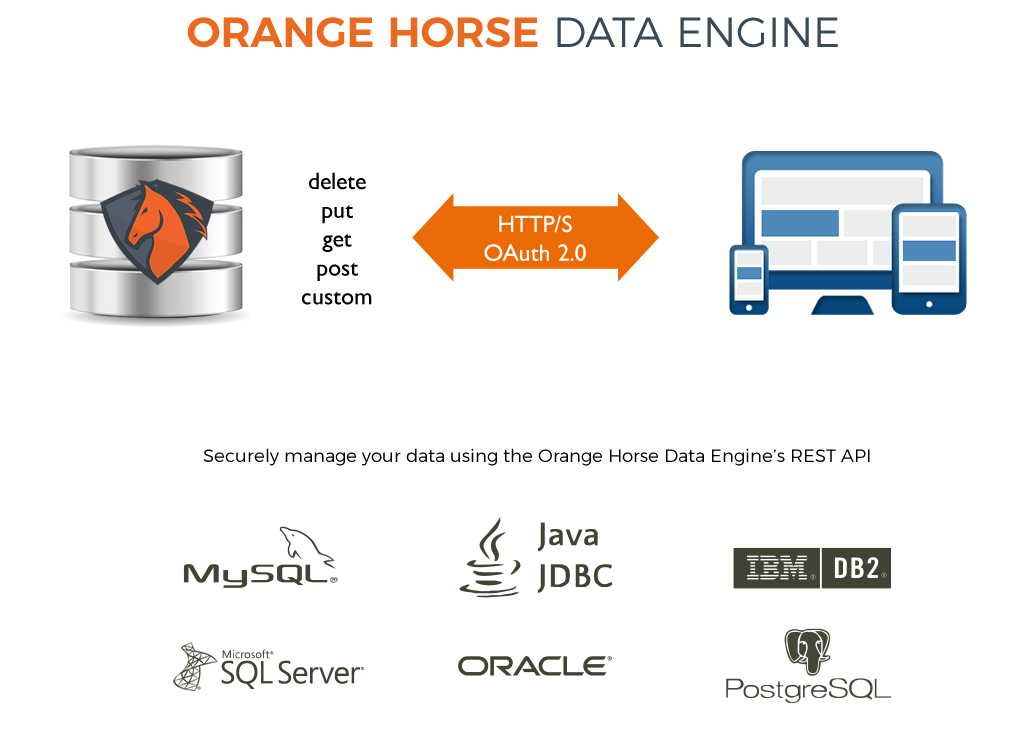 DATA ENGINE
The Portessa™ Portal Builder Platform derives enterprise level security from the Data Engine back end component. The Data Engine is a secure web service application which is designed to run in your database environment. This web service handles secure API calls from the Portessa™ Portal Builder front end to facilitate all database transactions.
The Data Engine supports both RESTful (default) and SOAP protocols and supplies an openly documented API that provides full DML functionality for all common SQL databases. The back end installation of the Data Engine allows for all data applications to be located behind a firewall and separated from the front end website and WordPress environment. The Data Engine may also be utilized by developers using other website development environments.
The Data Engine also provides a gateway and database access filter, allowing your DBA or data management team to control what tables and objects are visible and accessible in the API. Front end designers in the Portessa™ Portal Builder will only be able to see and access database objects that are specifically enabled in the Data Engine configuration.
Key Features
EASY AND POPULAR WORDPRESS ENVIRONMENT
SECURE DATA INTEGRATION TO ALL COMMON SQL DATABASES
ADVANCED DEVELOPER TOOLS
POWERFUL SQL QUERY BUILD AND TEST TOOLS
WEB SERVICE API
ADVANCED PAGE, USER, AND DATA SECURITY ADMINISTRATION
SEPARATE DATABASE ADMINISTRATOR TOOLS
SETUP ASSISTANCE AND GREAT CUSTOMER SUPPORT INCLUDED
Call Today
TO SPEAK WITH AN ENGINEER OR SCHEDULE A LIVE DEMONSTRATION
864-642-0210
WHAT OUR CUSTOMERS ARE SAYING
We needed an interactive website for a commercial office building we were putting up for sale. We provided photos and basic information to the team at OHT and the next week our building had it's own website. We gave the OHT team full creative license and didn't have to lift a finger. A great job completed quickly!
Steve and his crew did a great job creating a client inventory portal for us! Now our contract warehouse clients can login and see their inventory in real time, select inventory for pick up or delivery, review monthly billing and statements, print a variety of inventory reports, and even export their data to Excel. My customers love the site and it is a huge help in growing our business!
With the start up support service included with the Portessa™ Portal Builder system, I was able to begin developing a new shipping portal in a few hours. By the end of a week I had created a complete website from scratch which lets users obtain freight quotes and schedule shipments. The way the tools drop right in with other tools, like Visual Composer, made building the site fun and easy. I especially appreciate the great support I received to help me get up to speed quickly.
Awesome! Thanks so much! You guys are the best!